Dirty Dog's Car Wash. First in Service. First in Community.
After over 25 years in the industry, we wanted to create a different kind of car wash experience, one fueled by our commitment to our customers, employees and the communities where our car washes are located. We know anyone can wash a car, and we believe our values are what set us apart in the industry.
It Starts with the Customer Experience
Every wash from start to finish is designed with our customers in mind. And we've thought of every detail to get your car cleaned fast, efficiently and at the right price, from the minute you pull into any one of our locations.
Always open, easy-to-navigate entrance lanes. No waiting in long lines.
Easy pay kiosks to help you select the right wash package based on your needs
Concierge service – Whenever you need it. We all need a little help every now and again. All our locations have friendly, helpful staff available to help out in a pinch.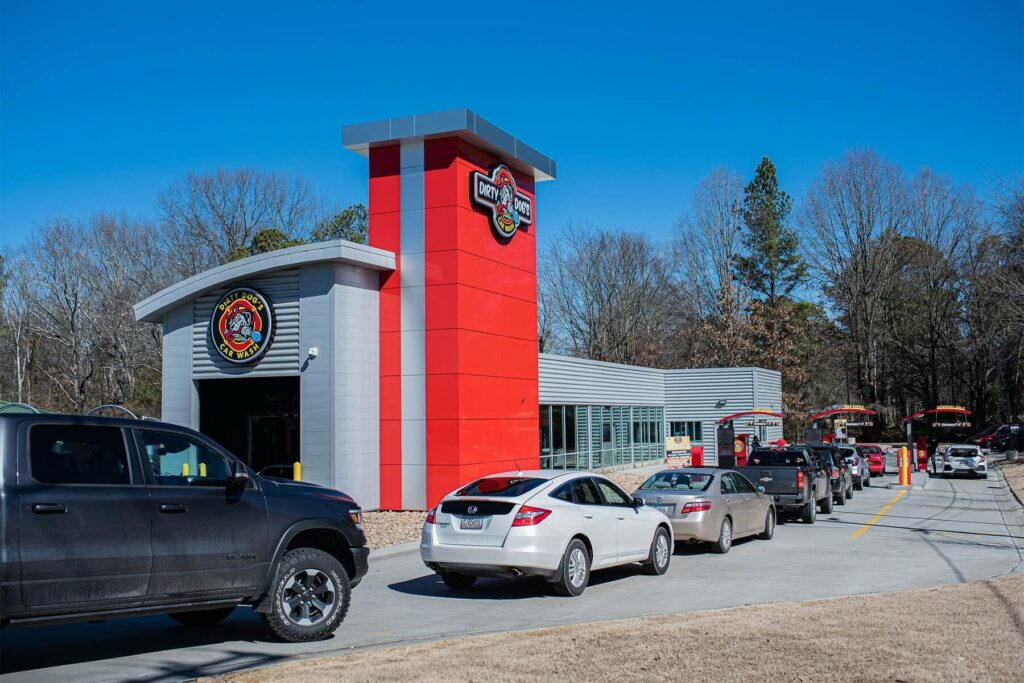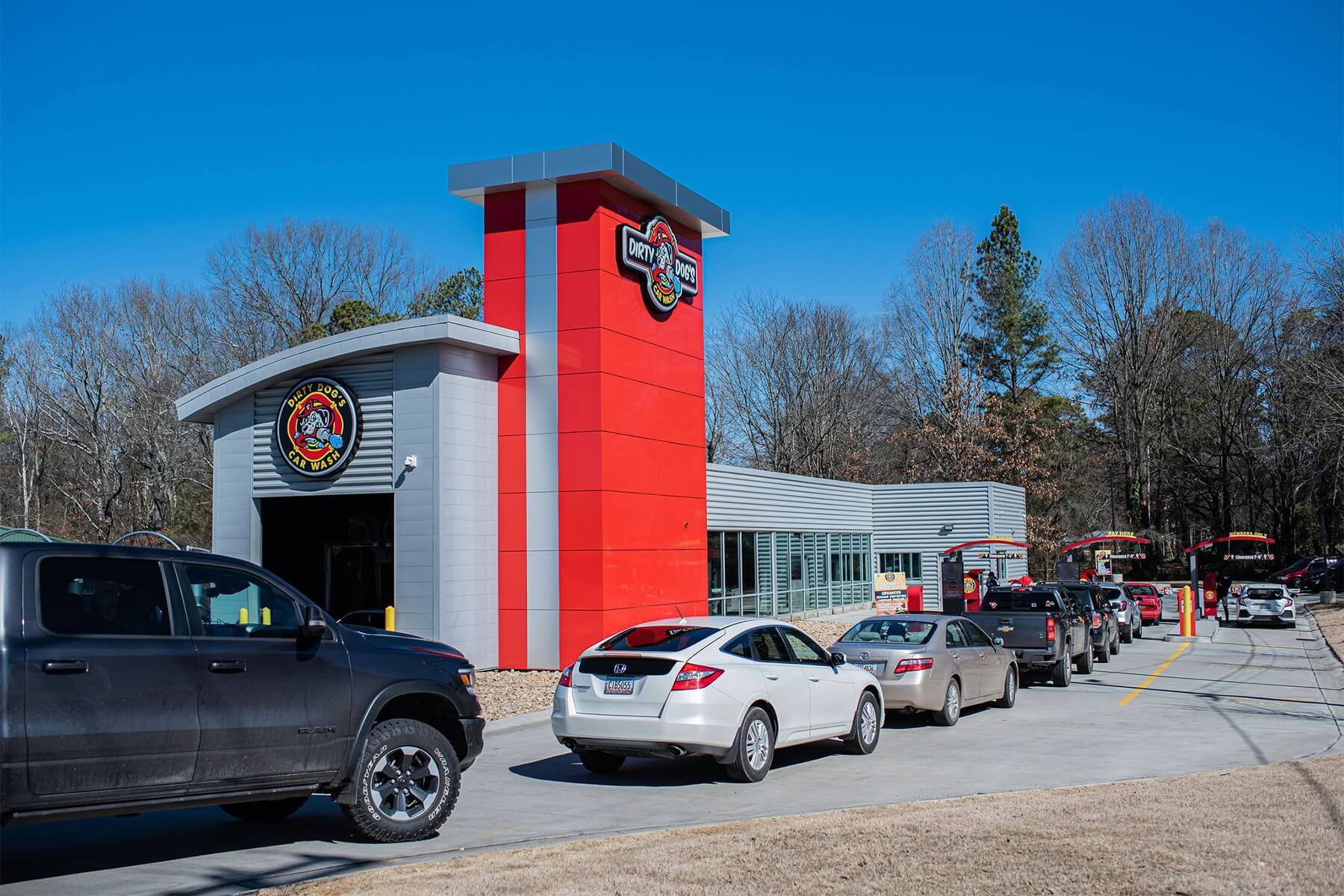 Best-in-Class Clean
We are constantly investing in the quality of our wash technology and features which means you get a top-of-the-line experience no matter what plan you choose.
Longer tunnels for a better clean
Our wash tunnels are longer than what you'll find anywhere else, giving your wash more friction and high-pressure water spray for a better bug-scrubbing exterior clean. Plus, longer tunnels mean more blowers for a shiny touch-free dry.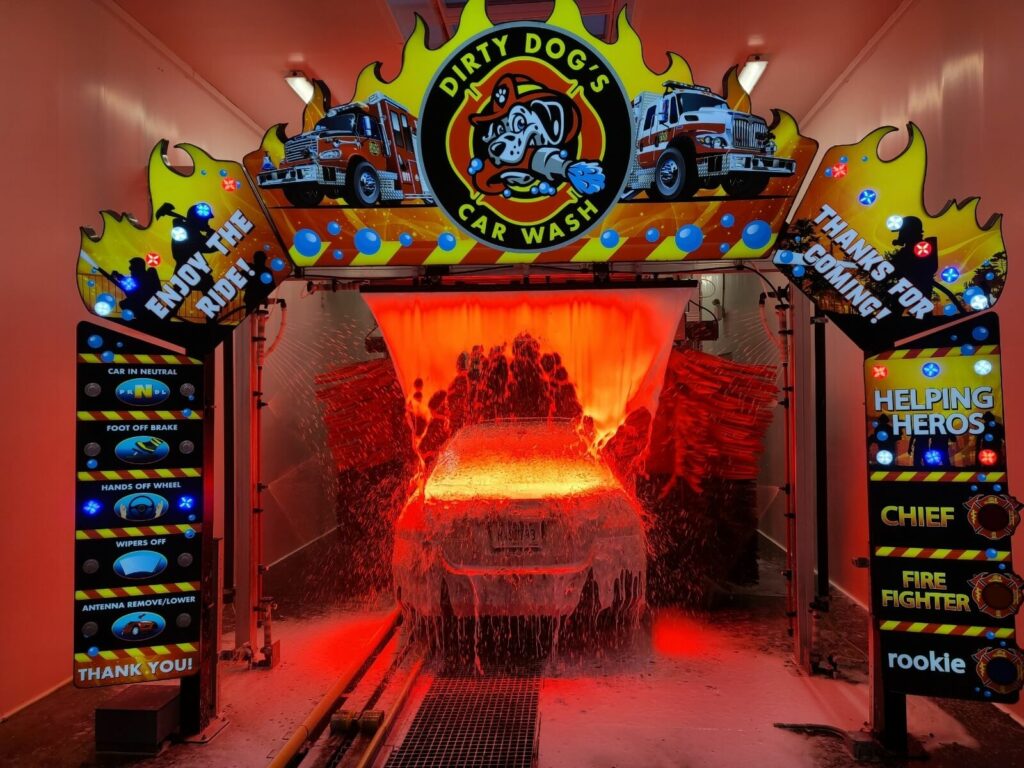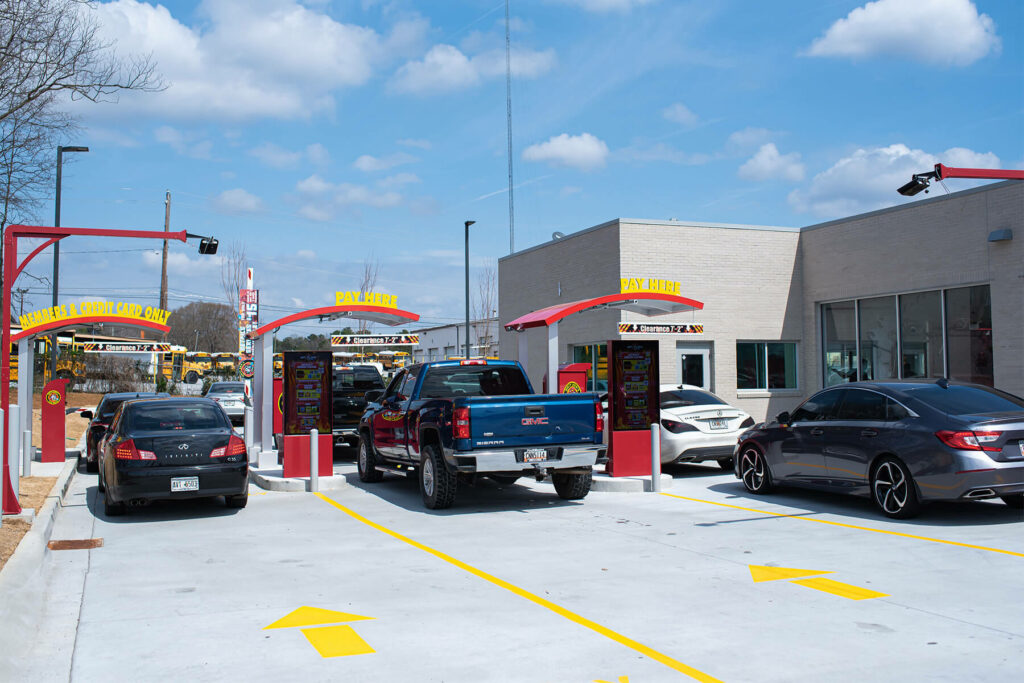 Clean – from the inside out.
Our vacuum lanes are larger than our competitors, allowing you to accommodate the biggest of trucks. The well-equipped and wider stalls provide you all the tools you need to get the inside of your vehicle looking its best, too:
40-horsepower vacuum in each stall with a specialized, do-it-all nozzle
Compressed air tubes to blast out debris from those hard-to-reach places
Free towels and window cleaner with a hose delivery system
Our many years in the business have shown us that customers want a clean car, fast.
We designed Dirty Dogs with this in mind.