Engaging and supporting the communities where we all live, and work has been at the core of Dirty Dog's Car Wash since day one.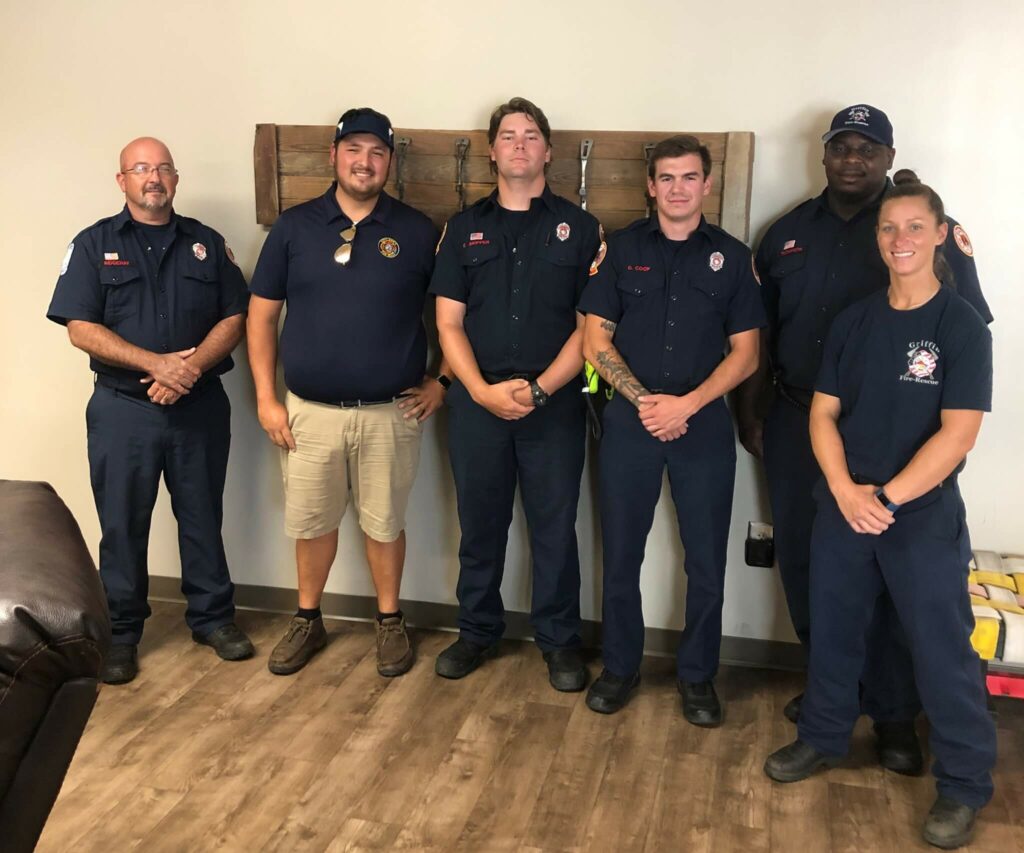 As we've grown, so has our commitment and contributions to our communities. We recognize heroes are all around us from first responders who keep us all safe, to the local volunteers at animal shelters. We are always looking for more opportunities to give back. Contact us for more information on our ongoing initiatives.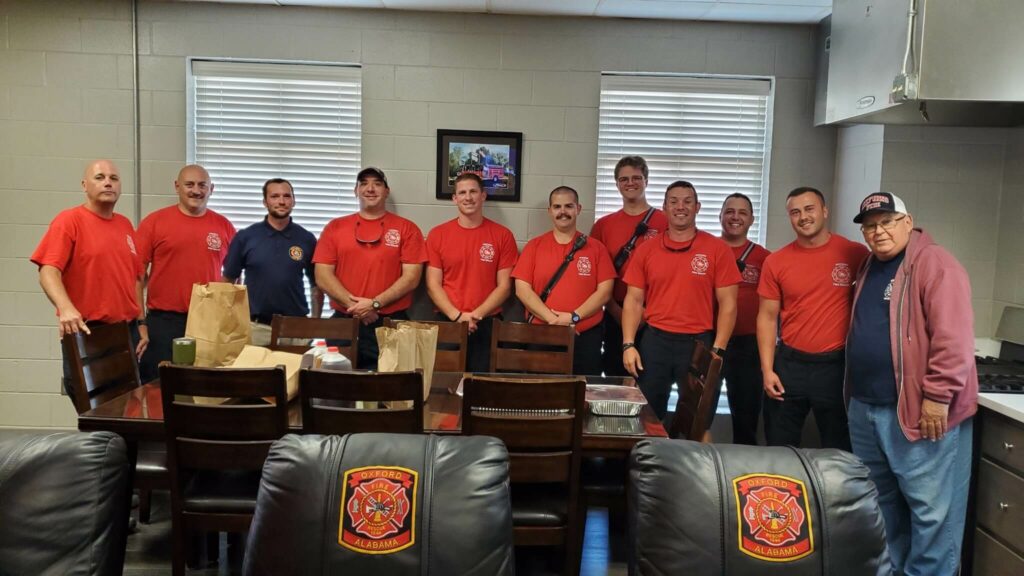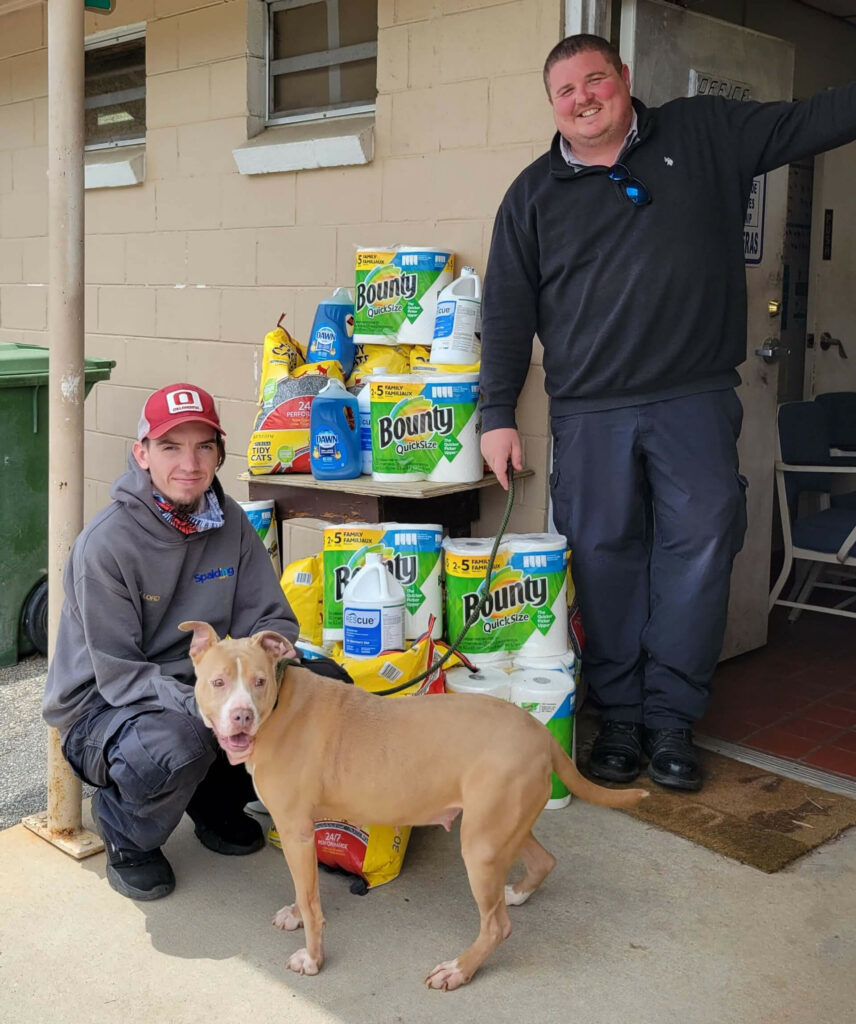 We wanted our business to be rooted in giving back, so we first began providing free washes as a way to say thank you to first responders. We then designed our wash packages with first responders in mind and used a portion of the proceeds to help extend that thank you even further. We provide free service vehicle washes, catered lunches, coffees and special events for those giving back.
In my 50 years of driving and washing cars, Dirty Dogs is hands down the BEST ever. We are Minnesota snowbirds and my Jeep has never been so clean. Love the chamois at the end of the tunnel, the vacuums are unreal, and the towels are a great touch - along with the music as you detail.
The Best Ever
Dirty Dog's Patron
The best part about giving back to the community is the feelings that comes with helping others.
Terrance
Douglasville Manager
The thing I love the most about my job are the customers and getting to know the community through our Helping Heroes events.
Phillip
Manager, Oxford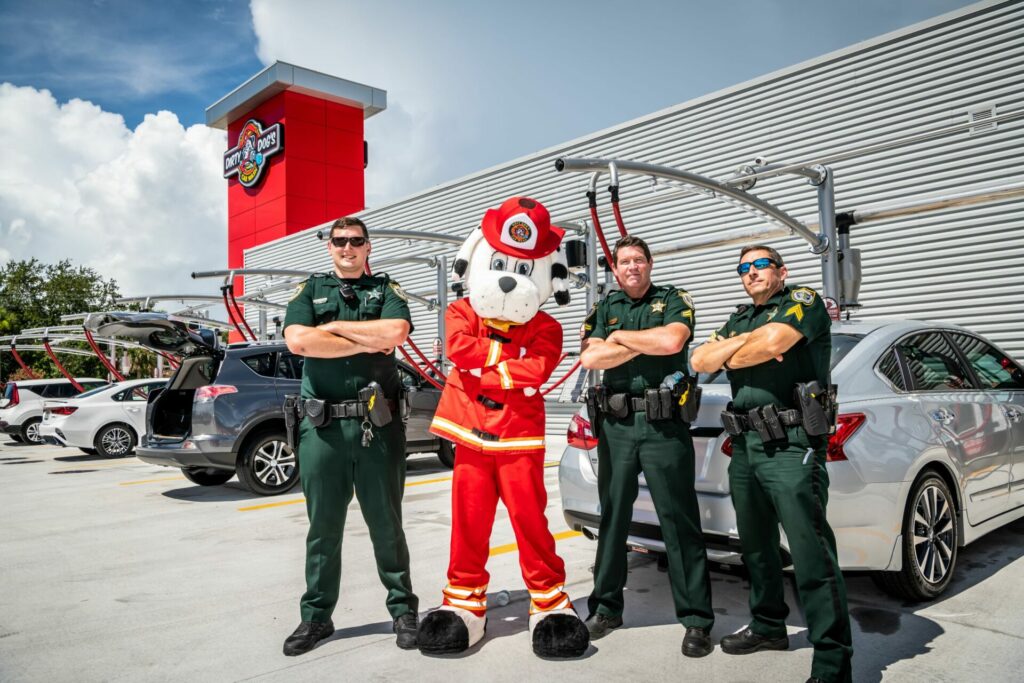 Meet Rescue!
Rescue is the Dirty Dogs' trusty mascot. He loves supporting our community heroes and meeting and greeting our customers. You can always find him at any one of our locations. Whether it's a block party, a lunch with local firefighters or a customer appreciation event, Rescue is always in the mix and ready to pitch in! One of his favorite activities is posing with our smiling customers!